About H. A. Bud Walker, D.C., C.C.S.P.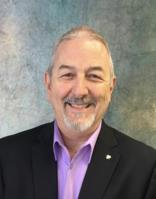 Our practice has been serving the Sacramento area since 1982. Dr. Walker has been a Certified Chiropractic Sports Practitioner since 1984 and has served many local teams & athletes. He is a USA Track & Field provider having served at 17 National Track & Field Championships, 4 Olympic Trials and as the Team Chiropractor for the 2001 World Championships for Track & Field.

Dr. Walker has served as Team Chiropractor at 3 local High Schools, served several local ASA Softball teams and was the Team Chiropractor at California State University Sacramento in 2011-12.

Our office provides a multitude of services to our patients including: Chiropractic adjusting using the Activator Method; soft tissue techniques including Active Release and Graston techniques; certified massage therapy; rehab programs for athletes of all sports wanting to improve their performance and for non-athletes just wanting to be more healthy and fit.
---
Provider was Reviewed 34 times
---
Service
Environment
Expertise
Staff
Recommended
Value
---

Cathy Leach
Dr. Walker is more than an excellent chiropractor. He is a healer who truly cares about his patients and he has a great sense of humor!

Kim Tomerlin
Dr. Walker changed my life. I had been in constant pain and just wasn't in good shape overall. I had seen several doctors and other chiropractors but found no relief. Dr. Bud used his gentle activator method to put my body back into perfect alignment. In addition he showed me the path to overall health through nutrition, detox, easy exercises and hormone balancing. I am in better shape than I was 20 years ago! I'm lovin life again! If I had not found him, I'm sure that I would still be suffering. I highly recommend Dr. Bud and his staff!